Just a couple of weeks back Apple launched the iPhone 6 and iPhone 6 Plus. Customers who had booked are receiving their units. But a wave has been created about the bending of iPhone 6 Plus in the user's pocket.
So Apple has acknowledged the complaints and invited the journalists to its testing lab. Apple's Vice President of Worldwide Marketing, Mr. Phil Schiller, stated that out of 15000 units only 9 complaints have been received so far. Apple reported that the iPhone's have some of the best features like a unibody construction, high quality aluminium, stainless steel, titanium, strongest glass. Before any launch of their phones, the iPhone passes through a battery of tests. The first being the Sit Tests, this is for checking if the phone will bend when the user sits with the phone in his pant pocket. The test is done on different surfaces like sitting on a hard surface, a couch and at an angle on a hard surface. Apple executives say that these tests are conducted atleast 1000 of times.
The second test is the the Three Point Bending test. This is to check if the phone can take pressure in varying degrees with a reasonable force. Weight of 25 kilograms was pressed against the centre of the phone. Due to such high pressure the phone did bend but when the weight was removed it reverted back to its original shape.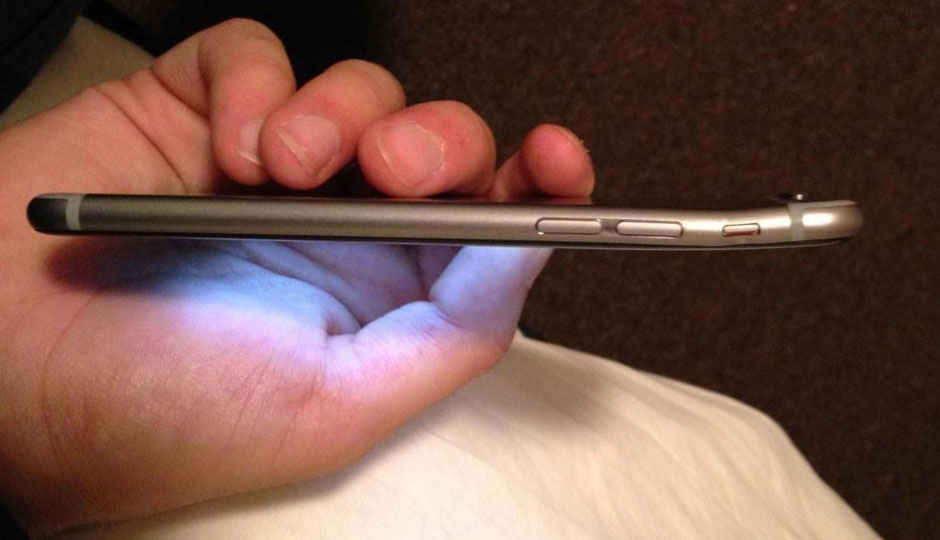 The third test is the Pressure Point test, where reasonable force is applied on the iPhone's display to check its durability.Around 10 kg weight was pressed on the centre of the phone.
Then finally came the Torsion test where is phone twisted from both ends at various angles, even sitting on the iPhone unevenly.
Apple said that it even conducts real life user studies where hundreds of company employees use the phones to test its durability and performance.