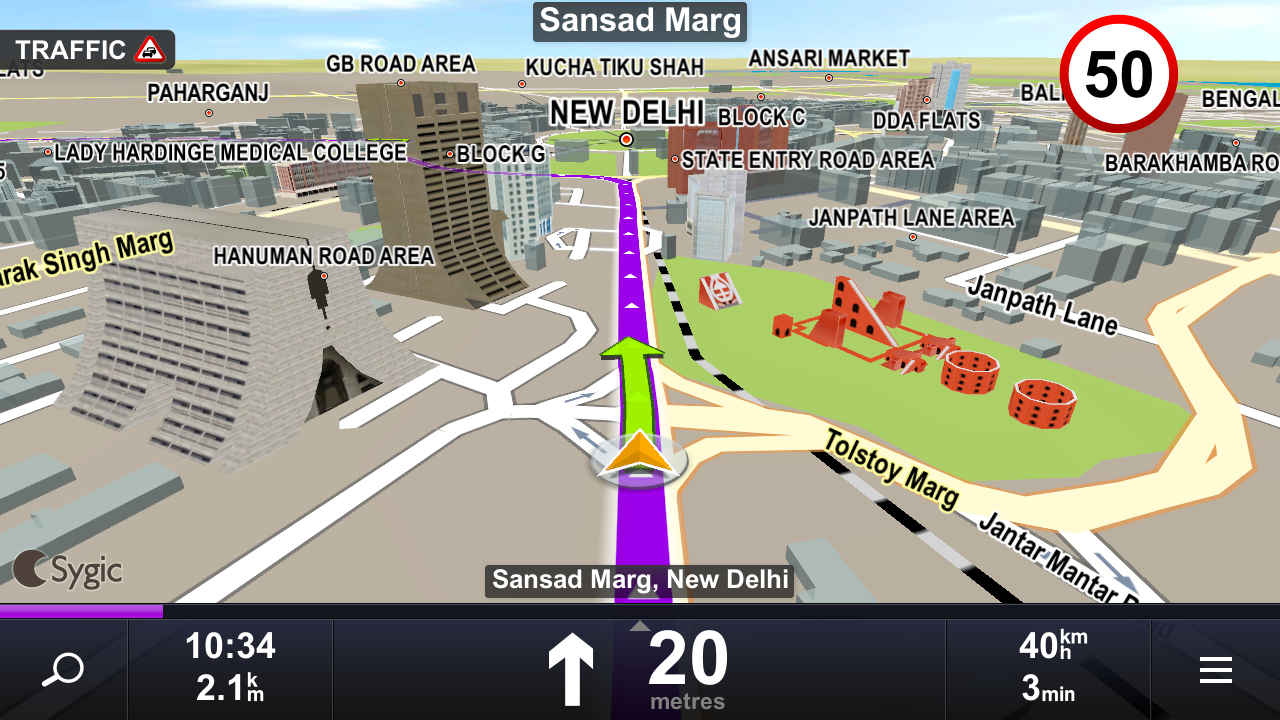 The All new Here Maps Beta! With Offline Maps! Really solid piece of work! The App is visually appealing! With Offline mode includes 0 Data Usage for navigations like driving! Although Here Said That this will only support Samsung's architecture but the app is running Awsm in my Moto G - 2nd Gen!
Last month Nokia announced that it would release a version of its highly-regarded HERE mapping and navigation app for Android, but only to licensed partners, starting with Samsung. Late last week an APK for a beta version of HERE, labeled as 1.0, was posted to MediaFire and spotted by Spanish language Android enthusiast site El Android Libre. The app appears to work with any Android device running 4.0 or higher.
After testing it out, I can say that it looks like all the basic mapping and navigation functions are here, including turn-by-turn directions and a satellite map layer. HERE's primary advantage is the ability to download cached maps of full cities and regions for use offline, and this is also included. You'll need to sign up for a Nokia HERE account (or simply link your Facebook account - no G+ option yet) in order to use this function. You can select maps by country; the larger and more populous the area, the denser the map data.