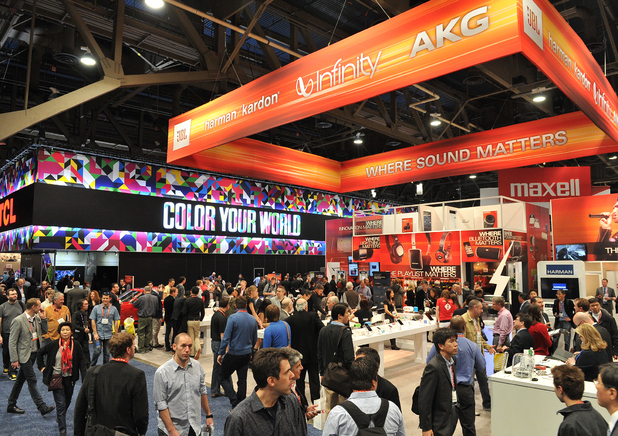 What are you doing at CES? We'll definitely find more of them over the course of the week, but so far, here are a few deserved mentions.
This "device" actually debuted in the fall of 2014, but somehow missed gaining mass attention.
The app that does it all (or does it?) is at CES this year, for a reason that eludes me. Very few apps find a real footing at the show, and this one seems an even stranger fit. Of course I see the use for a simple notifications app at CES, and to be fair, Yo doesn't have a booth on the show floor so it can show off... something. It's just simply there, which is kind of perfect. Regardless, it's always so strange to see intangible things like this pop up on the exhibitor list.
A real, honest-to-goodness handset. The L7 phone is "inspired by 1970s TV classics likes Charlie's Angels," and it wants to bring the '70s into homes of 2015. Why? Well, it is pretty slick-looking, but as far as I can tell that's about all it's got going for it.

Nostalgia

for nostalgia's sake.
Somehow, against all odds, the Logbar has made it to CES. Lauded as arguably the worst Kickstarter project ever, the giant ring that is supposed to give us sci-fi movie-like powers over everyday objects will be at the show, hopefully showing attendees (like us!) that it totally works and all those reviews that say it's a scam are wrong. Fingers crossed (except for the finger wearing the Logbar, because this thing is too bulky for joint movement).
In what might be the most predictable and surprising product at CES, Belty is a (yep) smart belt that tracks your body and fitness. It reads the changes in your waist and sends data to your smartphone on what a fatty you are or aren't. It's a giant monstrosity, but it's weird and falls under the "wearables" definition, so of course we're all going to race to try it on this year. Really, it makes all too much sense that Belty is here, but it's still so obscenely ridiculous that we couldn't not mention it in this list.
Have you ever wished your headphones were glitzier? Maybe blended in at the club more easily? Well I certainly hope you haven't, but if you have, then you're going to want to check out Gemphones. These are jewelry earphones, and they are very fancy in a Claire's sort of way.
PLEASE SHARE IF YOU LIKE OUR WORK